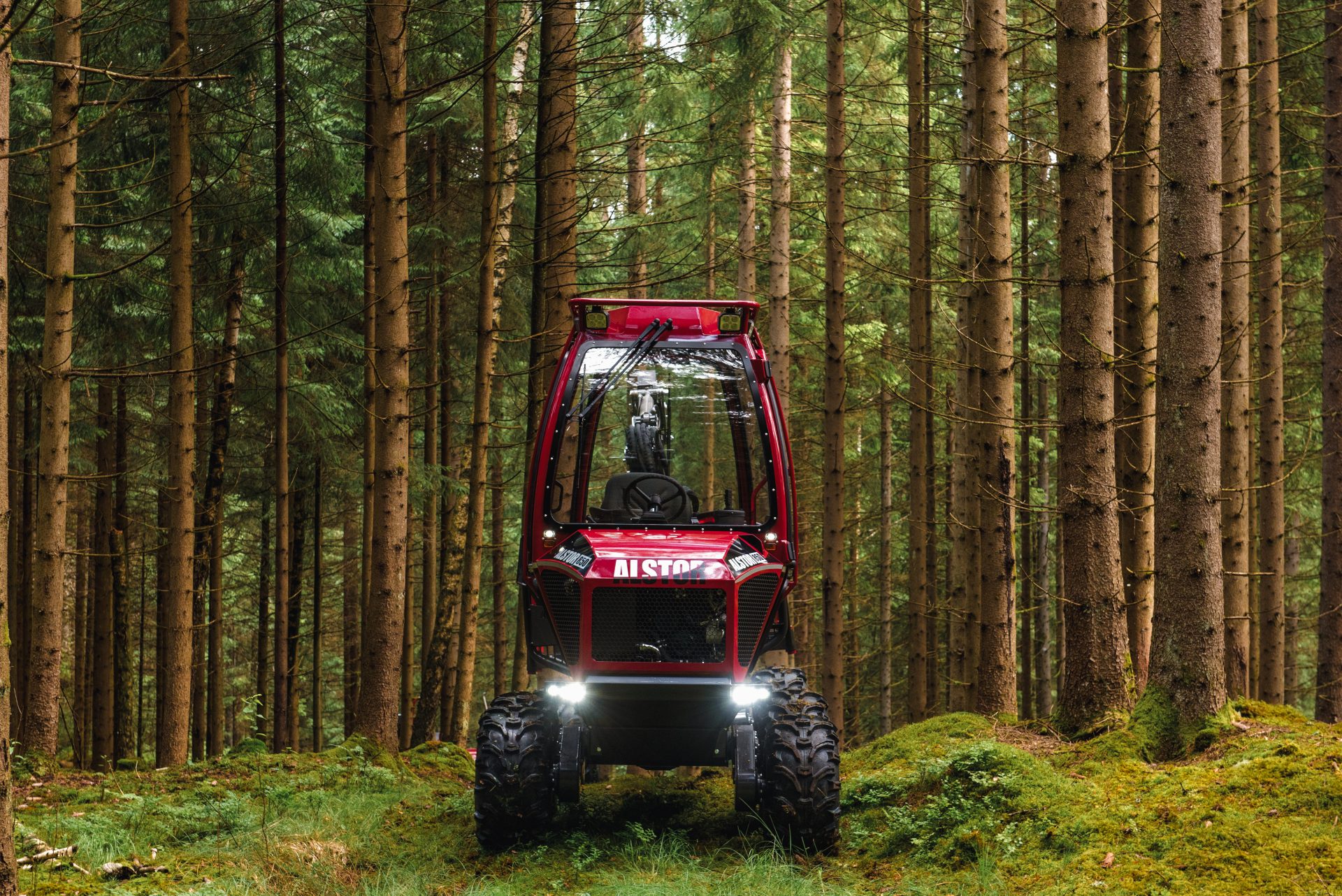 The world premiere and display of the brand new Alstor 850 and Alstor 850H took place this weekend to gathered dealers from all over the world.
The owners, Kristian Laurell and Patrik Christiansson, proudly displayed the new machines, together with the staff from Alstor AB who were gathered to celebrate the company's 25th anniversary.
- Our focus with the development of this machine has been to get the best machine in the segment where we started from the tough demands of the professionals and created a machine with unparalleled overall efficiency.
The fact that it has since become incredibly stylish and provides fantastic ergonomics and driving pleasure is a bonus, says Kristian Laurell, CEO.
In the stock handling machine segment, wise has hijacked a real stock handling machine that takes a big step in development to optimize and use the size of the machine in the best way. With the Alstor 850, we can make full use of the engine's function and continue to build on quality, simplicity and ergonomics.
Alstor's basic principle is not to make things unnecessarily complicated, but to focus on the user's needs. Both in terms of ease of service and driver functions, the machine is operationally reliable with great possibilities for an individually adapted machine.
After the premiere weekend, the machines will be shown at forest days and fairs around the country during the autumn.
- We have a great interest in our machines and the home market is incredibly important to us. We are proud of all satisfied customers and having repeat customers is a good mark for how we work with our development and customer work. We work hard to offer a top-class service and see that there is a lot of interest in this model.